Building Your Permission E-Mail List
January 3, 2012
by
Jason Lindsey
No Comments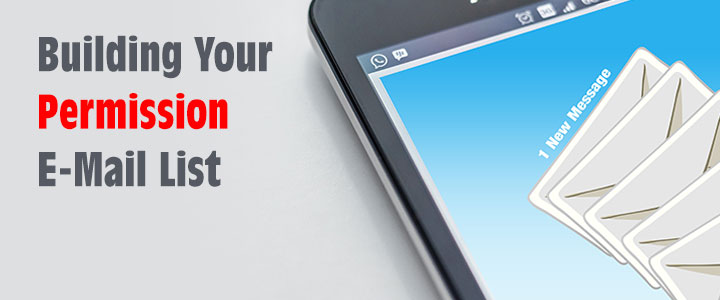 Before you can begin an e-mail marketing campaign, you must have an audience. Unlike traditional direct mail marketing, you must acquire permission from someone before sending them a regular campaign, such as a newsletter. Here are some tips on how you can begin building your permission e-mail list:
Send out personal, one-to-one e-mail to all of your current customers, clients, family and friends. Ask them to please sign up for your newsletter.
Place a sign up form on the main (home page) of your web site.
Place a link to your sign up form within a global element of your web site such as the header, footer, or sidebar so it appears on every page.
Place a link to your sign up form in your e-mail signature (ask everyone in your company to do it too).
Add the link to your sign up form in any electronic documents or invoices you or your company sends.
Offer coupon codes or discounts to those who sign up.
Offer free merchandise to those who sign up such as company branded T-Shirts or Coffee Mugs.
If you offer white papers or helpful articles, such as this one, include an ad for your e-mail newsletter; it's your own free advertising!
If you have a "Contact" form on your web site, add a check box to "sign up for our newsletter."
Add a "sign up for our newsletter" check box on your e-commerce checkout page.
Provide a rationale. With the amount of e-mail the average person receives on a daily basis, having "one more thing" sent to their inbox is often "one more thing" to delete. Ultimately, this will lead to them clicking on your "unsubscribe" link. You need to explain the benefits of subscribing in a compelling way.
Your business, as well as your e-mail marketing, should be a valuable resource to your customers. Quality information offered on a regular basis will keep your subscribers interested and are much more likely to make a purchase when you offer something to their interest. Avoid sending unrelated information and don't abuse your subscribers.